Fuel & Fire Elites Program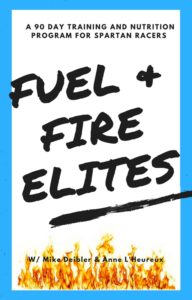 In just 90 days you will be given all the tools you need to be an unstoppable Spartan Warrior.  Each week you will be given strength workouts, metabolic conditioning workouts, a progressive running plan, tactical workouts, recovery lesson plans, weekly coaching lessons, an incredible nutrition plan to to help you become metabolically efficient, plus obstacle strategy breakdowns.
In these 3 months I will lay out all that I know to help you in every way possible to dominate your next race.  I have joined with Registered Dietitian, SGX Coach, and elite Spartan racer Anne L'Heureux to make this program the total package.
On top of all of this you will get access to our private FB group for continued support and loads of other valuable tips and strategies.
With this program you will receive all three training program for the Sprint, Super, and Beast distance.  All for one price.  Let us walk you though your next training plan.
ONLY $149
This program will only be offered during certain times of the year.  You will only be able to join during enrollment periods.  To find out when the next enrollment is email mike@ocrunderground.com
Customized Online Coaching Program
Need a more personal touch to your program?  We can create a program based off of your exact fitness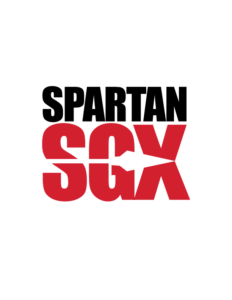 level, injuries, strengths, weakness, equipment, or any other issues you might be concerned with .  We will fast forward your progress by using our unique system for evaluating your movement and fitness to create the ultimate personal experience.  This program include weekly coaching calls and check ins, personal assessment and evaluation of results, complete personal training and nutrition programs each month that progress at your ability, and unlimited support to make sure you never do another penalty burpee again.
For more info reach out to info@ocrunderground.com.
Or if you are ready to stop wasting time and get started today you can sign up below.
ONLY $199/mo
Exercise Complexes Made Simple DVD
Exercise Complexes are one of the most effective training protocols for building strength, power,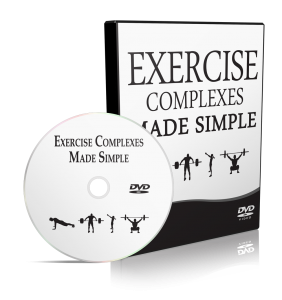 endurance, and conditioning all at once.  These circuit style workouts are some of the toughest workouts you will ever go through.  And best of all they are short.  They can be used as your entire metabolic conditioning workout, or just a piece to add to your normal workout routine.
In this packed DVD you will learn exactly what a complex is, how to create one, plus get over 50 done for your workouts using various tools such as, barbells, dumbbells, kettlebells, medicine balls, suspension trainers, bands, and much more.
ONLY $19
The Functional Shoulder DVD
You may not want to admit it, but you have a dysfunctional shoulder.  Most people do.  You may not be inpain currently, but you are dysfunctional most likely.  This DVD breaks down the functions of the shoulder and gives a plan to correct any issues.  Inside this DVD you will learn how to assess proper shoulder mechanics and how to implements the 4 key elements for the functional shoulder.
Only $19
The Ultimate Monsterband Workout DVD
Monsterbands are an incredibly versatile exercise tool.  In this DVD, you receive over 2 hours of footage on exactly how and why to use these bands in your training.  You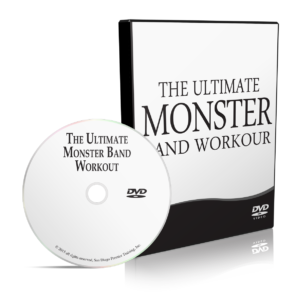 will discover how to use them for mobility, core training, power development, strength training, speed/agility work, and how to combine them with other pieces of equipment.
ONLY $19