Who Else Wants A Program That Shows Your Exactly How To Prep Your Body With Proper Training And Nutrition Without Destroying It In The Process?
There is no shortage of OCR training programs out there that will whip you into top shape for your next race.  But how many programs have you been through that just leave you banged up and broken?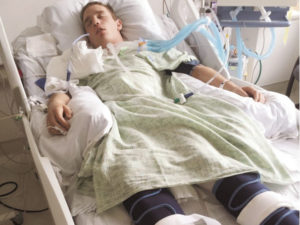 One of the biggest issues when training for a race is not understanding how to properly program for races in the long term.  There is a delicate balance of intensity and recovery needed to truly improve performance year after year.
Pro athletes aren't training to the max all year, so why do we feel that we can do it?
Proper periodization will show you how to properly prep your body to adapt in the off season for stronger muscles, more durable joints, faster recover, and a better base to build upon during the season.
Coach and dietitian Anne L'Heureux and myself will be working hand in hand with your to show you how to train properly and how to eat better to fuel your workouts.  We are creating a community to work together to reach their goals and support each other.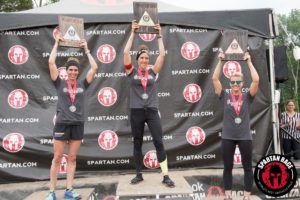 Ever thought about fasting or other nutrition experiments with yourself?  The off season is a great time to play around with different training and nutrition techniques.  We will be doing a group fast to help support each other with intermittent fasting.  Fasting not your thing?  We will work on many different practices to help you learn how to train and fuel your body better.
Our goal is to help OCR athletes, whether elite or recreation, with better training habits to improve performance and last longer in this sport.
In this program you will receive progress strength routines to build a base of strength and endurance, running workouts to improve your aerobic capacity, obstacle specific workouts for the season training, nutritional strategies to fuel your workouts and races more efficiently, and coaching from myself and Anne to help you along the way.
We are also going to help you focus on off season training when the time comes.  So many try to push themselves the entire year, to find out they have burnt themselves out and go limping into the next race season.  We will help teach you how to build a solid base of strength and conditioning that you can use to propel into the race season.
This will be a complete mentorship program to help you in any way needed to prep for your next race season.
Some of the common topics we will be working with you include:
Increase run speed by reducing excess body fat
Build lean muscle by focusing on quality protein
Learn the art and science of periodizing your macros to get results
Build a better race fueling strategy by practicing fuel and hydration
Fasting for performance results
All of these topics plus much more, including your done for your strength, tactical, and running workouts.
Get access to the entire training program for just $30/month.  To join simply click the subscribe button below to get started.